Hello
TeslaMotor started security vulnerability reporting program few months ago. I decided to spend time for Tesla Motor company. I usually do not spend times for bug bounty but I'm not regretful for this time! Tesla Motor's gifts are even better than payment, at least for me. 
Today, cargo package arrived to me. They are sending to the bug researcher 1 really cool TeslaMotor man's jacket and following pictures :)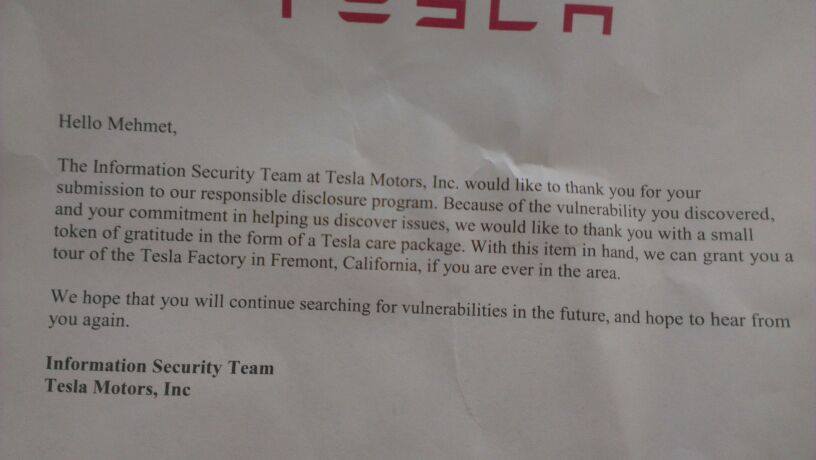 Chance to visit Tesla Factory ? awesome!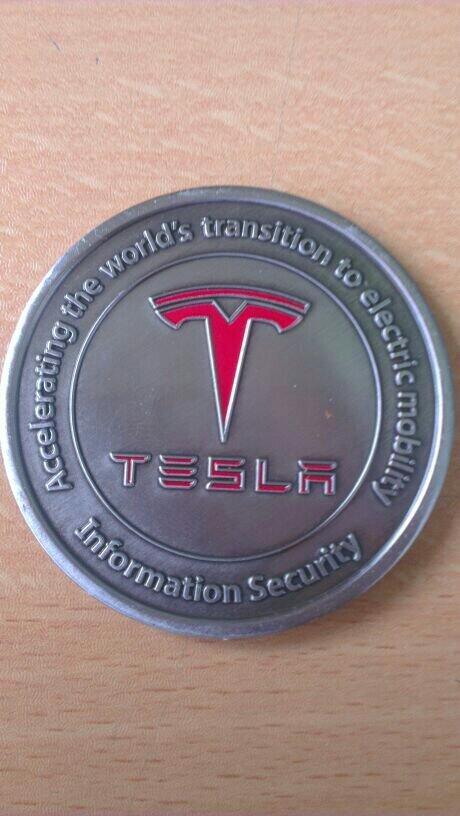 I've reported 3 XSS vulnerability by the way. I will not publish details about findings.
https://www.teslamotors.com/about/legal